Caregiver in Houston TX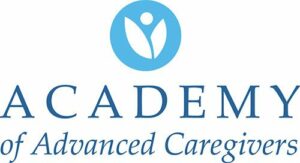 OPPORTUNITIES FOR PRACTICAL CAREGIVER SOLUTIONS
WHAT:  YOU ARE CORDIALLY INVITED TO ATTEND OUR INNAUGURAL AND FREE CLASS TO DISCOVER NEW OPPORTUNITIES
WHEN: THURSDAY, MAY 26TH FROM 7 TO 9 PM
WHERE: HOSTED BY BELMONT VILLAGE, 2929 W. HOLCOMBE BLVD., HOUSTON, TX, 77025.
INSTRUCTOR: THIS INSTRUCTIONAL AND INTERACTIVE CLASS WILL BE LED BY FRAN FLOERSHEIMER, LMSW FOR UT CENTER FOR HEALTHY AGING.
RSVP: 713-857-3227 (Sid Gerber) or 832-200-0183 (Shannon Seale) CALL NOW TO RESERVE! Limited to 20 participants
You will want to participate in this class if you have begun to ask yourself these questions: How do I take care of myself and maintain my quality of my life while caring for a family member? What are my roles as a caregiver? What innovative and creative tools can I use to reduce my stress and promote my confidence as a caregiver? How do I effectively communicate with my family member, other siblings and the healthcare professionals? When is it time to consider other caregiving options?
Today as never before there is a tremendous pressure on family members who are dealing with care-giving responsibilities for their aging and/or chronically disabled parent, spouse or other family member. Many of these family caregivers are ill equipped to provide any sustainable care for their family member because of their lack of training, education, and coping skills. Furthermore, the additional stress caregiving causes and the quality of life sacrifices required of family caregivers to care for another family member are often times insurmountable. Many of these family caregivers are raising their own children or are still attempting to work and be the primary caregiver, adding even more emotional stress, not to mention the financial stress from having to substitute non-paid caregiving time for paid work time. This non-productivity creates additional stress in the work place for these same family caregivers as well. Many family members are at a loss as to how to provide care themselves or even how to seek help for their loved one.
Adult children may feel awkward and uncomfortable about caring for a parent who took care of them from birth through adolescence to adulthood and oftentimes are fraught with guilt, resentment, denial and remorse. Spouses who become family caregivers face similar challenges. The most common circumstance with a spouse caring for another spouse is the sacrifice of the caregiving spouse and the spouse's associated quality of life.
Educating and training inexperienced and overwhelmed family caregivers on the most practical methods of caregiving is the most effective way to provide family caregivers with sensible solutions.
If you or an aging loved one are considering caregiver services in Houston, TX, contact the caring staff at Personal Caregiving Services at 832-564-0338. Providing Care in Houston, Bellaire, West University Place, Katy, and Sugar Land and the surrounding areas.