Senior Care near Bellaire, TX – How to Talk to Your Elderly Parents about Care
Seniors who are in their 60s, 70s or 80s+ may have different priorities, concerns and needs. According to care.com, it's essential for family members to tailor their conversation to the values of their senior parent.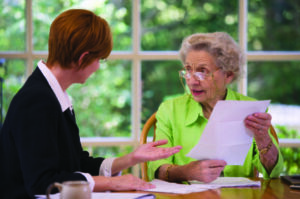 "Seniors who are in their 80s have different priorities from seniors in their 70s, says Emily Saltz, LICSW and the director of Elder Resources — a private geriatric care management firm in Newton, Mass. Saltz anticipates that people now in their 60s will be a different type of senior altogether.
How are they different? Saltz has found that those now in their 80s, who went through the Depression, have often lived frugally and saved as much as possible. They focus on wanting to leave a legacy to their children, are less willing to spend money on themselves, and less inclined to talk about future plans." https://www.care.com/a/talking-with-aging-parents-01231357
Today's "young seniors", those in their 60s or 70s in contrast, are more questioning and less afraid to talk about sensitive issues. They probably have not saved as much money toward their retirement and golden years, because they grew up in more of a spending economy than a saving one. They are more likely to have spent money on themselves along the way rather than scrimp and save.
For your elderly parent in their 80s+, you are more likely to have to talk them into spending money on their own health and comfort. They will be more reluctant to talk about finances with you and what they want for care. Since trust is usually one of the values very important to them, consider letting them meet and get to know a caregiver or two from senior care services so they can make friends with a caregiver before they start receiving home care. It will make the transition much easier for both of you.
Your parent is probably a very independent person who is used to taking care of themselves. You can explain how the flexibility of senior care will fit in perfectly to their lifestyle. They can continue doing as much for themselves as possible while having a caregiver come into their home to help them a few hours each day or a few days each week, depending on the amount of assistance they need.
Knowing your own senior parent, you can adjust the conversation about home care to suit their values and needs.
If you or an aging loved one are considering senior care near Bellaire,  TX, contact the caring staff at Personal Caregiving Services at 832-564-0338. Providing Care in Houston, Bellaire, West University Place, Katy, and Sugar Land.