Elder Care in Spring Branch TX
Arthritis in any of its many forms is one of the most common complaints of older adults, but that does not mean that your elderly parents should have to live with the pain, stiffness, and loss of mobility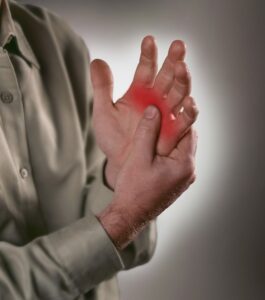 caused by this disease. While the damage done by arthritis may not be curable, there are many way you can make coping with arthritis and its effects part of your elder care plan so your aging loved ones can continue living the active, engaged, and healthy quality of life they deserve.
Whether it is just a little bit of stiffness at the end of a long day or chronic pain that makes dealing with routine daily activities, if you or your elderly parents are living with arthritis, try some of these tips to help you cope:
• Do not stop moving. When your joints ache and even the smallest step feels like it takes tremendous effort because of your stiffness it can be tempting to sit down and not move. This, however, can actually make arthritis symptoms worse. Inactivity leads to diminished strength and flexibility on the joints, making them more prone to stress. Moving regularly also promotes the production of natural lubrication within the joints which helps maintain flexibility, smooth range of motion, and protection of the bones. If your elderly parents are inactive, consider hiring an elder home care provider who can help them enjoy more physical activity during the day
• Wear the right shoes. The shoes you wear make a tremendous impact on the health and comfort of your back as well as all of the joints and bones throughout your lower body. If you have arthritis in any of these areas, changing out your shoes can be literally life-changing. Shoes with inadequate support put extra pressure on your back, hips, knees, ankles, and feet, leading to additional pain and contributing to the progressive breakdown of the joints and tissues. Choose shoes with strong support, soft cushioning, and plenty of space for your feet to naturally spread out so they evenly distribute your weight. These features encourage more natural foot movements as you walk and reduce pressure on the joints
• Be mindful of what you eat. Many people suffer increased arthritis symptoms after eating particular foods, particularly if they have the form of arthritis known as gout. Some of the common trigger foods include certain meats, processed sugar, alcohol, acidic fruits, and high levels of fat. Each person's body is different, however, and will respond to foods in its own way. Pay close attention to when you or your elderly parents experience worsened pain to see if you can identify a food trigger so you can avoid it in the future
• Get plenty of sleep. Sleep is when your body recuperates and regenerates itself. Without enough sleep your body does not have the opportunity to heal inflammation and other damage within the joints, which means the next day you are only compounding the situation. Be sure you and your aging loved ones get at least 8 hours of sleep each night
• Talk to the doctor. If arthritis is causing a serious decrease in quality of life, make an appointment to talk with the doctor. He can evaluate the symptoms, determine the type of arthritis, and make recommendations for treatments or changes in current treatments that could make a difference in arthritis pain and stiffness.
If you or an aging loved one are considering elder care in Spring Branch, TX, contact the caring staff at Personal Caregiving Services at 832-564-0338. Providing Care in Houston, Bellaire, West University Place, Katy, and Sugar Land and the surrounding areas.
Latest posts by Sid Gerber (see all)