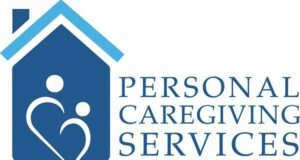 Recently, the wife of a client called me on my cellphone at dinner time. She was frustrated because she and the caregiver were having difficulty getting her 61-year-old, 6-foot, 2-inch tall, 220-pound husband out of his bed and chair. It was becoming risky that he would fall on them and injure her or the caregiver.
"What do I do? I can't handle him anymore," she said.
I told her how a Hoyer Lift could safely lift him. His rehab therapist had never mentioned the device, and then, after I suggested she ask them about it, they told her it would take three weeks to get the lift. After hearing that, I called a local medical equipment company, and the lift arrived the next day.
That holistic approach sets S. Gerber & Associates apart from other caregiving agencies. Those agencies send someone to babysit your loved one, and the only time they communicate with you is when placing the caregiver or when the caregiver doesn't show up. Their communication revolves around the agency caregiver's needs and situation, not around the family's.
I personally talk to clients' family members often to get updates or give advice. And I draw on my 27 years experience working in healthcare to solve problems.
Clients and family members don't pay extra for that 24/7 responsiveness and knowledge; it's just part of our approach at S. Gerber & Associates.
Gerber & Associates, 9301 Southwest Freeway, suite 250, Houston, Texas 77074, 713-857-3227, sid@personalcaregiving.com
Sid Gerber is a founding partner of S. Gerber & Associates, a firm representing over 25 years of experience specializing in a broad range of long term care products and services including but not limited to care assessment, planning and management, care co-ordination, in-home caregiving services, quality assurance monitoring, and the securing of financial independence and asset protection utilizing insurance products from major carriers to pay for long-term care. Mr. Gerber helps family members make difficult long-term care decisions and provides them with the necessary education and resources to plan and manage their long-term health care and financial needs.
In 1989 after selling his family owned food service business, Mr. Gerber pursued his compassion for the elderly by completing his geriatric education and training requirements to be a licensed nursing home administrator (LNFA) from the University of Texas Health Science Center at Houston.Previously he received his undergraduate business degree from the University of Texas at Austin and his Masters in business administration (MBA) from the University of Houston.In 2003, Mr. Gerber earned his Certification to be a Senior Advisor (CSA).
Sid Gerber is a Google Verified Author
Latest posts by Sid Gerber (see all)